---
Command: _RsMesh2Surf

Dialog in the new version:

Video for how to create solid by using this command: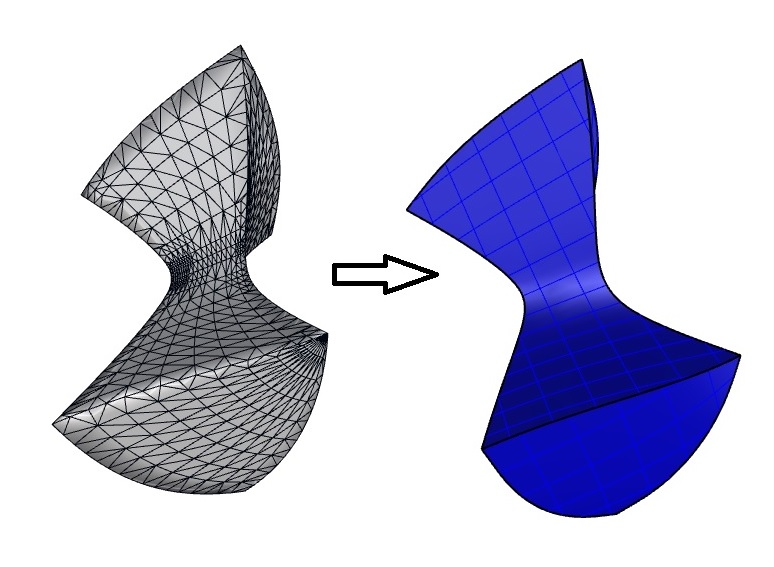 Click here to view the video
Visit this page for more videos.....
Video for the case by using old version:
In this tutorial we will convert a surface from a selected mesh.
Step 1 : Start Rhino.

Step 2: Select Import… from the File menu. The import file dialog box is displayed. Browse for the file pipe.stl (typically located in C:\Program Files\Rhinoceros 4.0\Plug-ins\RhinoResurf\ Samples\) and click Open from the Open dialog box .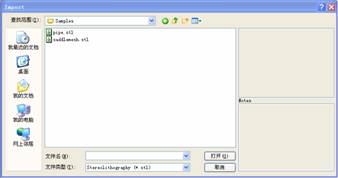 Step 3: Zoom to the extents of the drawing (View->Zoom->Extents). You will find the mesh from pipe.stl imported into the current model. Click Single Surface from mesh from the Resurf menu or type RsMesh2Surf at the Rhino command prompt or click icon

at RhinoResurf toolbar.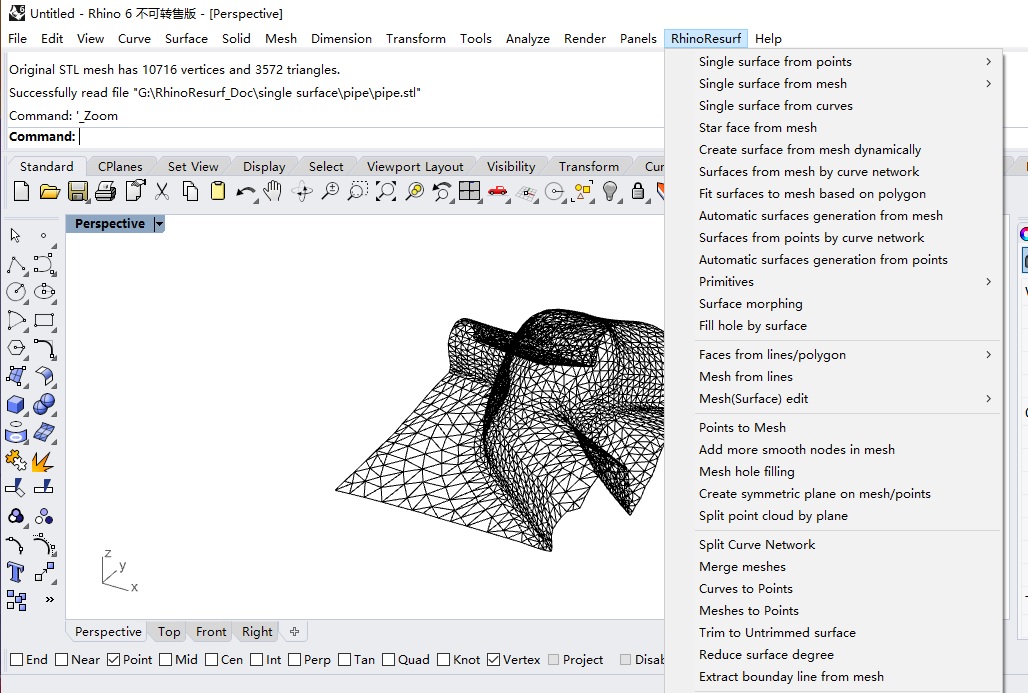 Step 4: The Rhino command prompt 'Select a mesh to create a nurbs surface' is displayed. Click left-mouse button to select the displayed mesh, then click right-mouse button after you selected the mesh. The dialog box Single surface from mesh is displayed.

Step 5: Click the Apply button in the Single surface from mesh dialog box. The program will run. After a while, a surface will appear. The prompt Surface updated.max deviation=0.499050. average deviation=0.125502 tell you the tolerance between the surface and the selected mesh.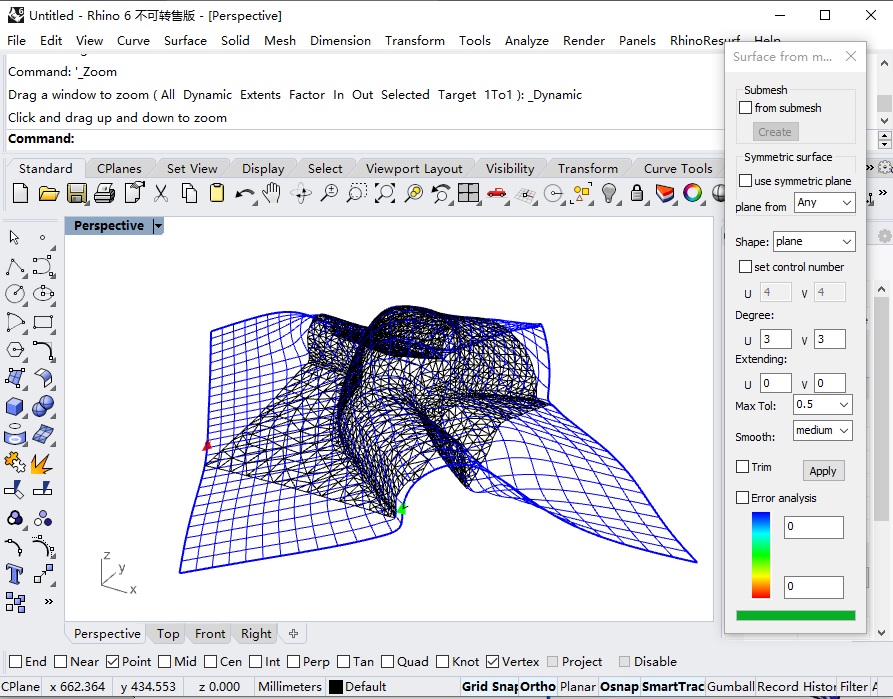 Step 6: If the deviation between the surface and the selected mesh is not desired, select the Max Tol choice box and choose a smaller value (such as 0.3), then click the Apply button, the surface will be updated under the constraint of the smaller deviation.

Step 7: Click the Trim check box to trim the surface by the natural boundary line of the selected mesh.