---
In this tutorial we will show how to create multiple surface by using command 'CreateQuadMesh' and 'RsMesh2SurfsByPolygon'.
CreateQuadMesh is a free plugin running in Rhino 6 (SR10 or greater). The plugin let user select a mesh model and convert the mesh into quad mesh with fewer element number. User can download the plug in from here: https://www.food4rhino.com/app/createquadmesh . Before you try this tutorial, please download this free plugin and install it in your Rhino 6 first.
Step 1: Start Rhino and import the mesh model .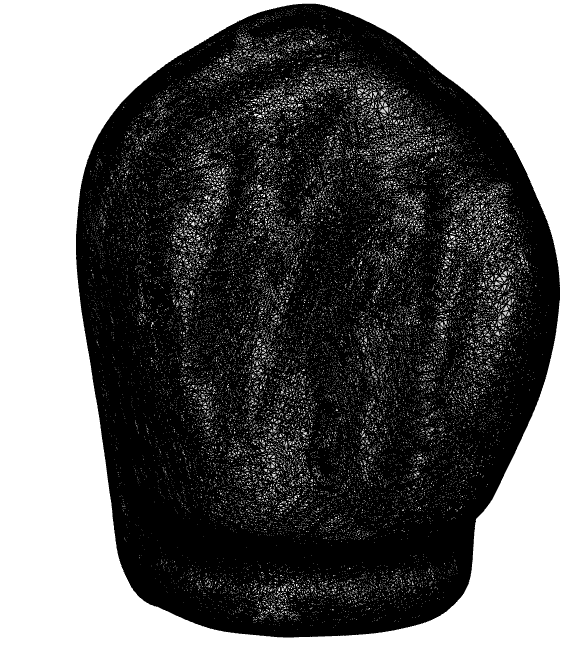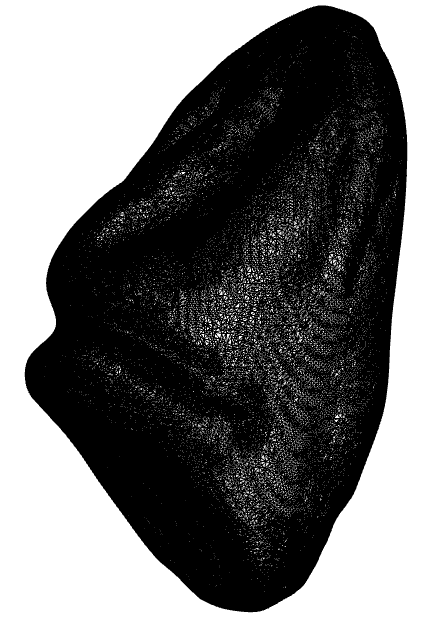 Step 2: run command ' CreateQuadMesh' , you will see the following dialog.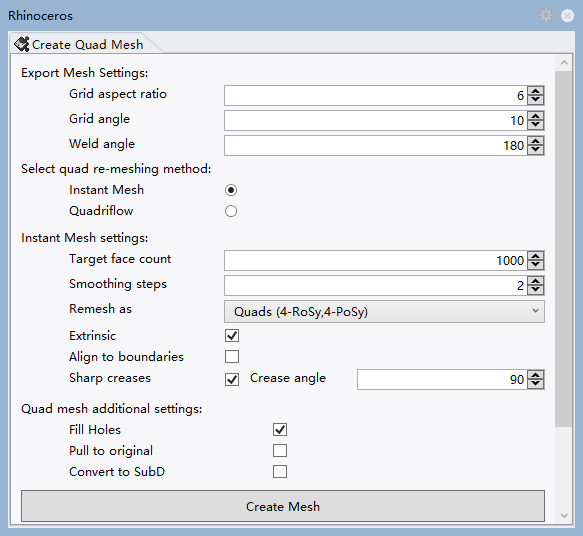 Set target face number as '400' , click button 'Create mesh' . The program will create a new quad mesh model as shown in the following picture.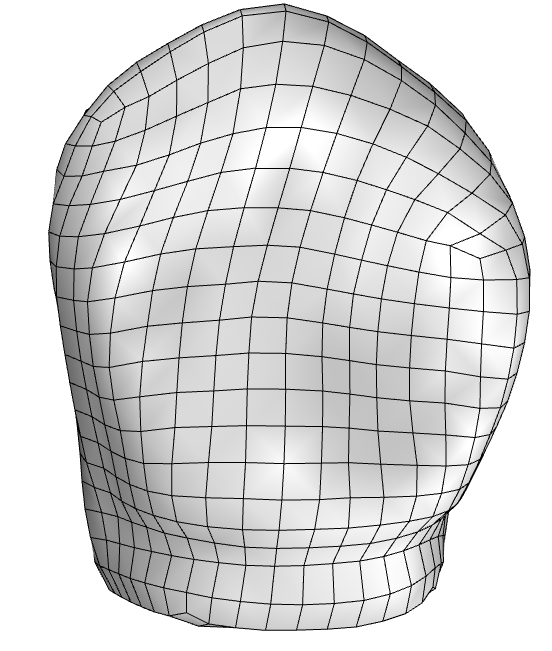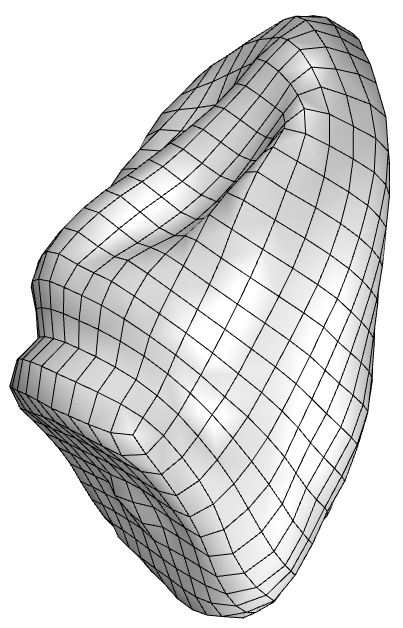 Step 3: run RhinoResurf command ' RsMesh2SurfsByPolygon '. Select the original mesh model firstly, select the new created quad mesh and click right mouse button. After a while, the multiple surfaces will generate. See the following pictures for the surface result .