| | |
| --- | --- |
| Menu Button | Resurf > Create surface from mesh dynamically |
| Command Name | RsMesh2SurfDyna |
Command description:
This command helps user create curve network on mesh manualy or create surface from mesh dynamically.
To create surface from mesh dynamically:

1. Click Create surface from mesh dynamically from the Resurf menu or type RsMesh2SurfDyna at the Rhino command prompt.

2. Click left-mouse button to select a mesh, then click right-mouse button.

3. The Create surface from mesh dynamically dialog box is displayed.
3. Click button Create curve to create curves on the mesh.
4. As soon as you have created a closed boundary line, surface will create immediately.
Dialog description:
Create curve :click this button to start to create a curve on the mesh.

Undo: undo point selection during curve creation.

Fill hole: select curve/surface edge to create a NURB surface.

Create surface: when this button is checked, surface will generate as soon as a closed boundary line is created. Otherwise , surface will not generate.
A little video for how to use this command:
Here are some secrets in this command:
1. Surpport plannar curve creation. User pick 2 points on the mesh model to create a section line which ia plannar curve.
Plannar curve is very helpful for improving surface continuity on the common edge.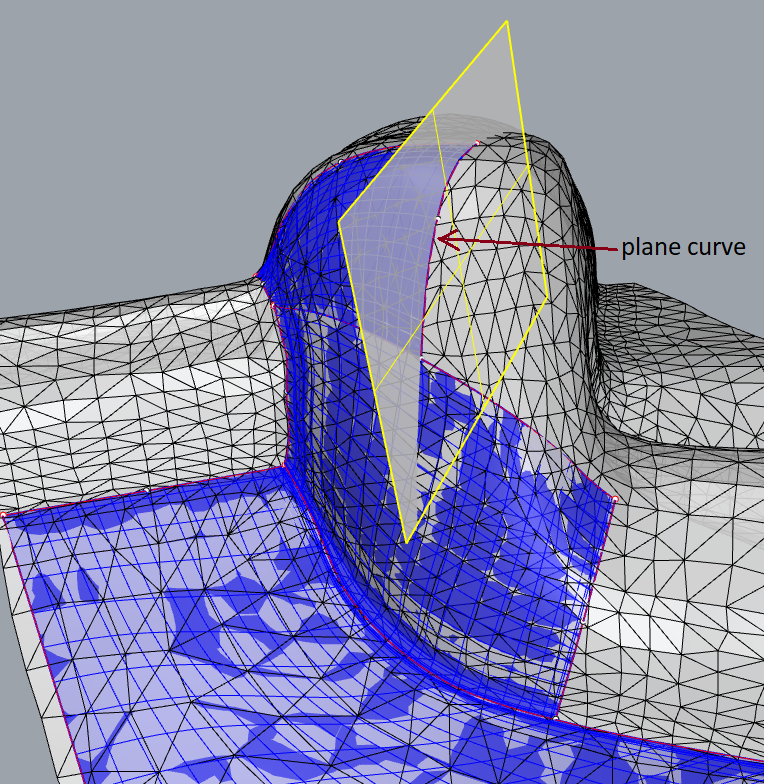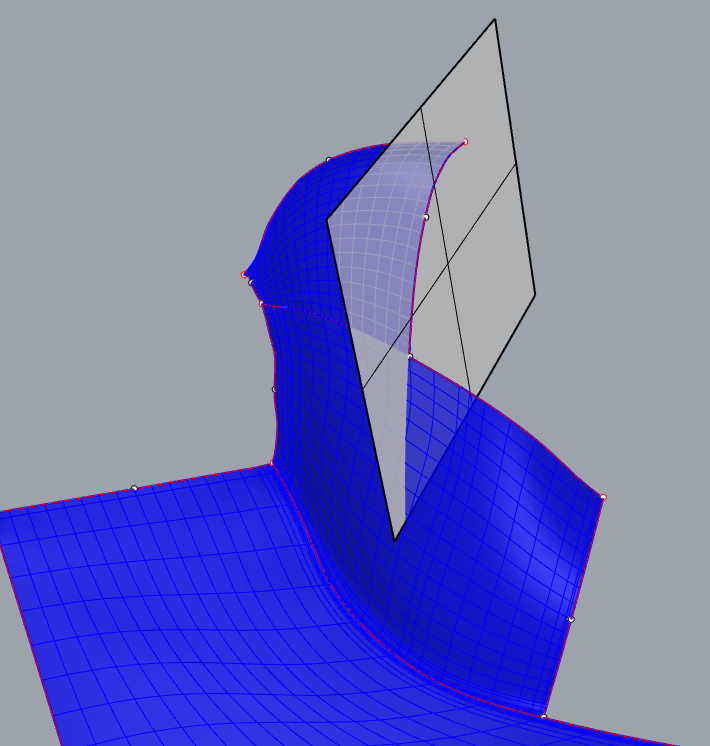 (the above picture shows a red surface edge which is a plannar curve in the transparent plane)
2. Support using T-vertex to create new surface. When user start to create new curve , user can pick a T-vertex
on the surface edge to start, the original surface edge will be splitted into 2 edges, then user can create 2 surfaces
with the edges. In this way, the new surface can flow along the right curvature feature.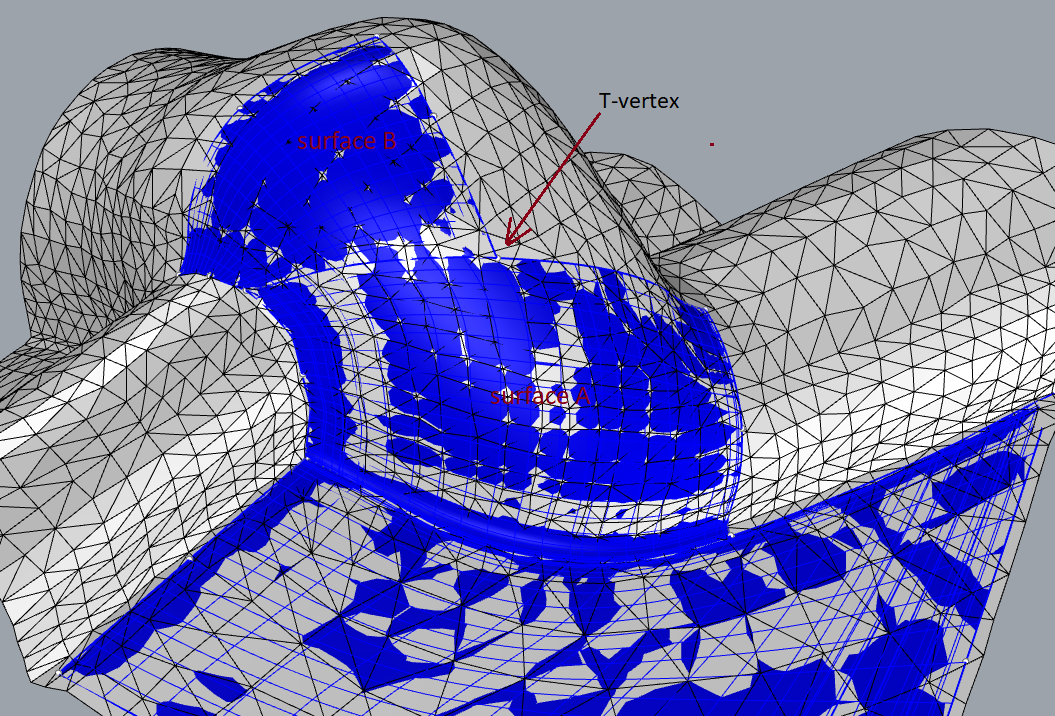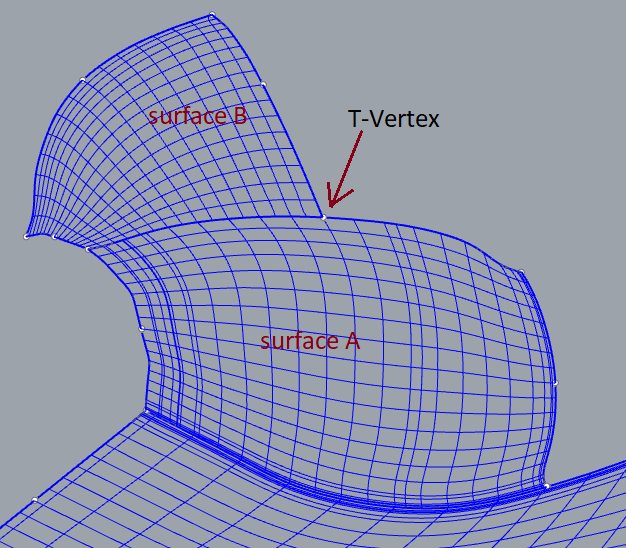 ( the above pictures shows how to using a T-vertex to create new surface)
3. Create watertight surface. The gap tolerance is 0 on the surface edge. User is recommend
to create untrimmed surface for getting watertight surface.
4. User can break their job and restart it next time. Resurf UserData has been added into .3dm file,
users can save their work in 3dm file and reopen the file to restart their surface creation job.