| | |
| --- | --- |
| Menu Button | Resurf > Faces from lines |
| Command Name | RsFaceFromLines |
This command helps user model NURBS surfaces from selected lines. The NURBS patches reach exact G1 continuity on transition boundary.
Command description:
To model NURBS surfaces from selected lines:

1. Click Faces from lines from the RhinoResurf menu or type RsFaceFromLines at the Rhino command prompt.

2. Click left-mouse button to select the lines which will be used for surface generation, then click right-mouse button.

3. Wait for a while, NURBS surfaces will generate.
Notation:
* This command create NURBS surface which are similar to the shape of the selected lines, but the surface does not fit the mesh in high precise;
The following three pictures show a mesh and the NURBS surfaces modeled from the lines.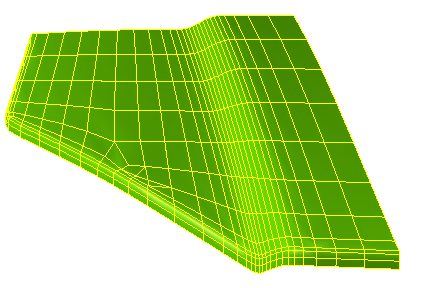 Pic.1 lines of a model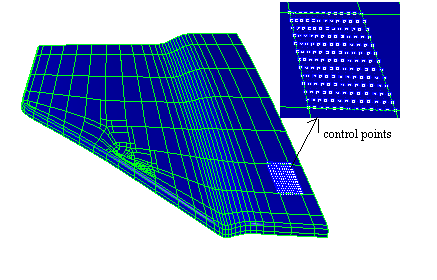 Pic.2 NURBS surfaces modeled from the lines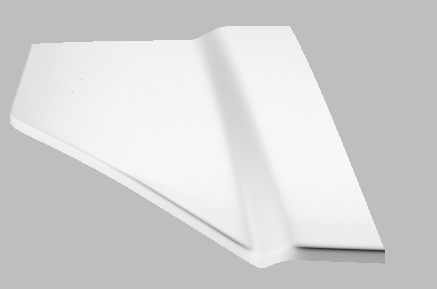 Pic.3 shaded NURBS surfaces model