It is very simple to create solid from OBJ mesh, the steps are:
Step 1: load your OBJ mesh into software;
Step 2: click menu 'Surface> Blend mesh to NURBS' , the software will create NURBS surfaces from your OBJ mesh automatically. The NURBS surfaces are water-tight and exact G1 transition.
Step 3: save the NURBS surfaces as .igs file. Since the surfaces are water-tight, they can be sewed as solid without changing any geometry by other software.
Details:

Step 1 : Open the sample file cup.obj . Typically this file is in the folder named "C:\Program Files\Resurf\Objmesh2solid\".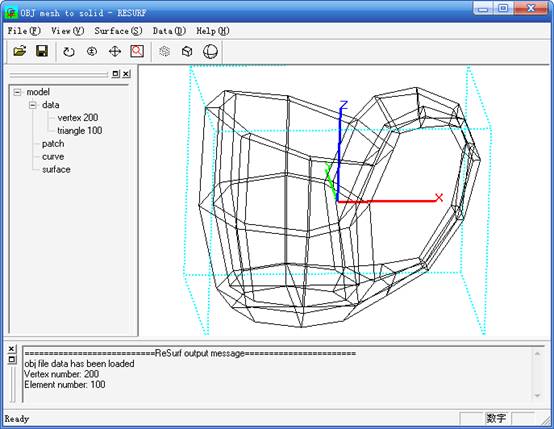 Step 2: Click menu 'Surface->Blend mesh to NURBS', NURBS surfaces will generate automatically.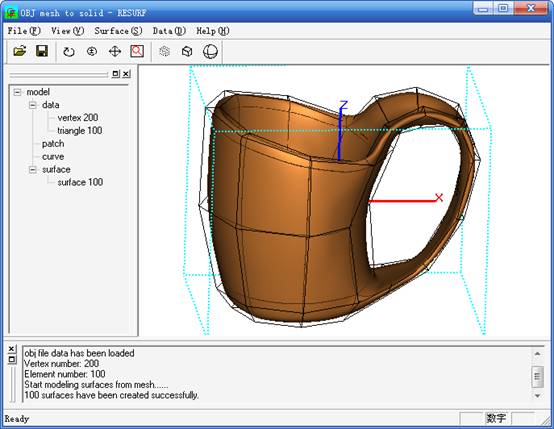 Step 3: Click menu 'File->save' to save the surfaces as cup.igs file.
Step 4: Start another CAD software named Rhino, import cup.igs file into Rhino, you will see the NURBS surfaces shown in Rhino in the follwoing picture.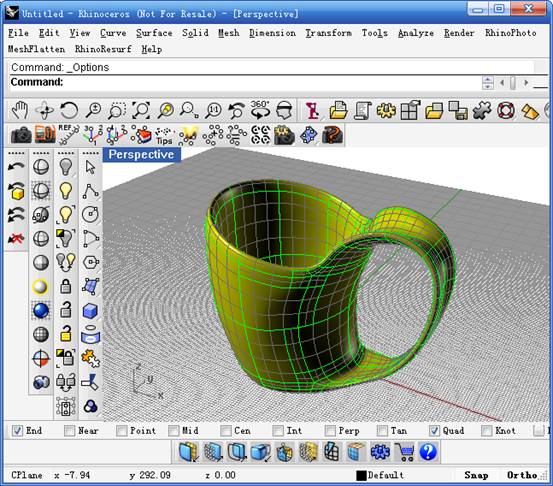 Step 5: Run Rhino command _CreateSolid and select all the surfaces, the solid was created as shown in the following twopictures: